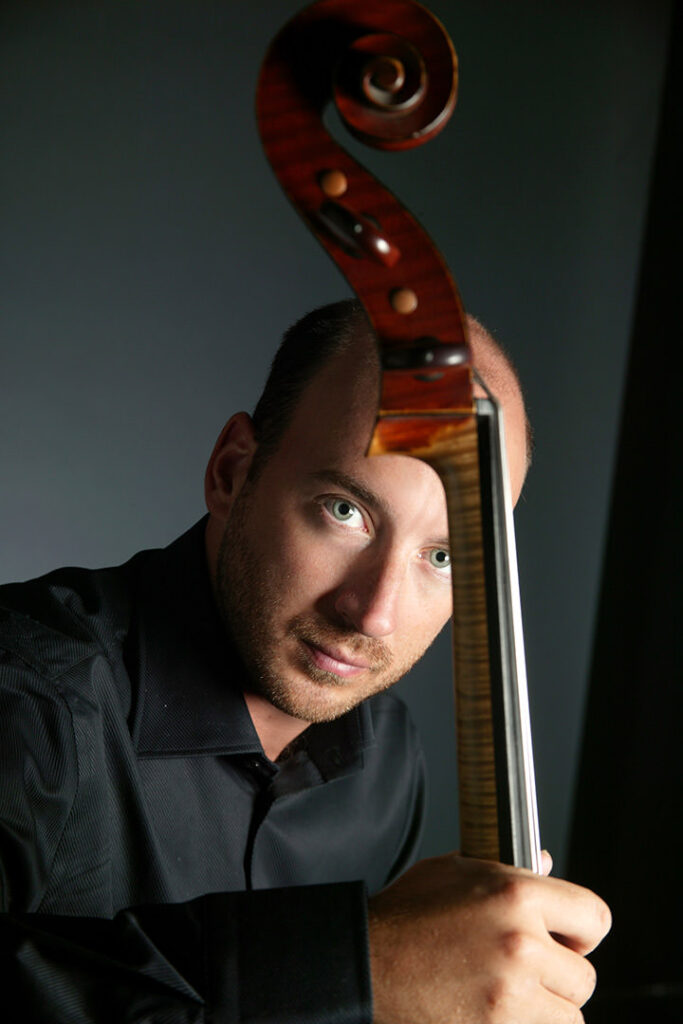 Yannis Tsitselikis. One of the most acclaimed cellists of Greece, Yannis is renowned for his intensity and onward drive for music, his capacity to produce a wide range of sounds, marked with distinctively pure and smooth qualities and tone shading. 
Yannis followed cello studies in Thessaloniki under the leading music pedagogue Manolis Kazambakas at the Thessaloniki State Conservatoire and received, with the highest distinctions and awards, his Diploma degree in 1990. The Academy of Athens has paid Yannis the highest honour for his artistic excellence, giving him the Spyros Montsenigos Award. 
Yannis came early on in prominence making his professional debut at age 14 in a series of recitals organized by British Council in Greece and pianist Yannis Papadopoulos. His quite successful first public performances led to a unique donation by the British Council to carry his graduate studies in London, with William Pleeth, at the Royal College of Music. At the same time, he was invited by the Greek National Radio for concerts and recordings, as well as by the State Orchestras of Athens and Thessaloniki to give concerts as soloist. His acclaimed concert appearances led to a debut concert appearance in Venice invited by the Italian Radio and Television (RAI). In pursuing his solo cello studies he was awarded with scholarships by the Onassis Foundation and the Greek State Scholarships Foundation making it possible to go to the Eastman School of Music, in the United States and study with Steven Doan. Soon after he moved to Indiana University, for a "Master of Music" degree, and worked with Janos Starker, a turning point for Yannis as an artist and cellist. He developed his perception of music, his own unique technical mastery and playing style under Starker. 
With a wide repertoire he is regularly cooperating as soloist with all the Greek orchestras and appeared in concerts, festivals and tours in Athens, Thessaloniki, London, Oxford, Berlin, Bonn, Koblenz, Belgrade, Venice, Houston. He has worked with several orchestras like, the Adrian Symphony Orchestra, Rhineland Youth Orchestra, Moscow Virtuosi, Vienna Haydn Philharmonic, Odessa Philharmonic, and conductors like Dimitri Agrafiotis, Theodore Antoniou, Nikos Christodoulou, John Thomas Dodson, Hobart Earle, Philippe Entremont, Viron Fidetzis, Cosmas Galileas, Christian Mandeal, Roberto Paternostro, Vladimir Spivakov. 
In seasons 2003 to 2005, as well in 2008/9, he was principal cellist of the World Peace Orchestra under Valery Gergiev and toured extensively all around the world, London, Budapest, Brussels, Berlin, Moscow, St Petersburg and Beijing. At the same time, he was principal cellist at the Maggio Musicale di Florence Orchestra under Zubin Mehta and made tours in Budapest, Bombay and Singapore. 
In 2001 Yannis returned to Greece and became principal cellist of the Athens State Symphony Orchestra, the leading Greek orchestra. His activities with occasional solo and chamber music performances carry on with longtime partners, the pianists, Maria Asteriadou, Domna Evnouhidou, Brandt Fredriksen, Dimitri Sgouros and Evgenia Tsegliakova, the violinists Christos Galileas and Simos Papanas.
 In June 2009 he gave the world premiere of the Cello Concerto of Theodore Antoniou with the Athens State Symphony Orchestra under John Thomas Dodson. His interpretation was received with the highest acclaim by audience and reviewers. 
In summer 2011 he was invited by Mykonos Cultural Foundation and, in support of the Mykonos Public Medical Center, Dimitris Sgouros and Yannis gave a most successful gala concert for a big public. In resuming more actively his solo career Yannis was invited by the Adrian Symphony Orchestra, under John Thomas Dodson, and opened the 2011/12 season in a concert in Michigan, USA, offering an enthusiastically acclaimed performance of the Dvorak Cello Concerto.